Here are some useful guides to help players get around Sid Story.
The battle system used in the game is pretty simple and straightforward. You have advantage over certain elements, so it's better to build teams taking this into account.
Sidians can be made stronger for battle by improving their AK and HP stats. These stats improve with experience and levels. Fusions combining cards will the increase the max level until you reach the max fusion.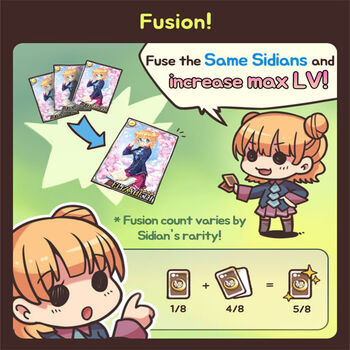 This is a list of the irregular Sidians found at the Gate. This will help if you need to farm a specific Sidian which you want to MAX, so you can use the most convenient spot for it.
Different type of enemies can be found all around. There are currently 3 types of enemies you can currently battle.
A guide to help players collect Time-Space Shards to be able to summon the monthly Time-Space Guests. TS-Guests can be viewed at the Atelier under List of Recipes.